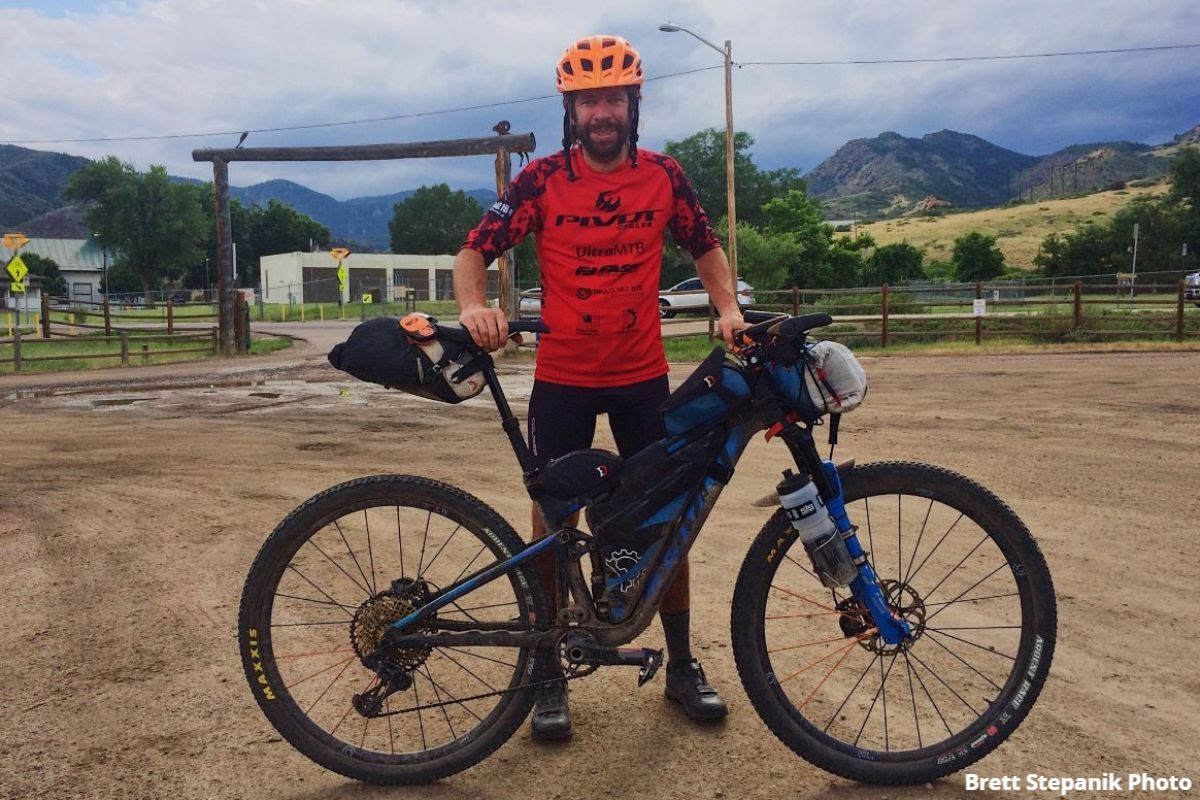 Pivot Athletes Sweep BME Podium, win Colorado Trail Race and Attack Val di Sole World Cup.
KURT REFSNIDER WINS THE COLORADO TRAIL RACE!
After riding 454 miles in four and a half days with just seven hours of sleep, Pivot Ultra Endurance Athlete Kurt Refsnider has won the Colorado Trail race! This win makes him the first person to win the Triple Crown of Bikepacking events (Tour Divide, Arizona Trail 750, and the CTR). "I had had 4 failed race attempts on this trail previously, so this was a really rewarding win for me," says Kurt. "The Mach 4 SL was so much fun out there – amazingly fast on the climbs, and it still could pound down the chunkiest descents (of which there are a LOT)."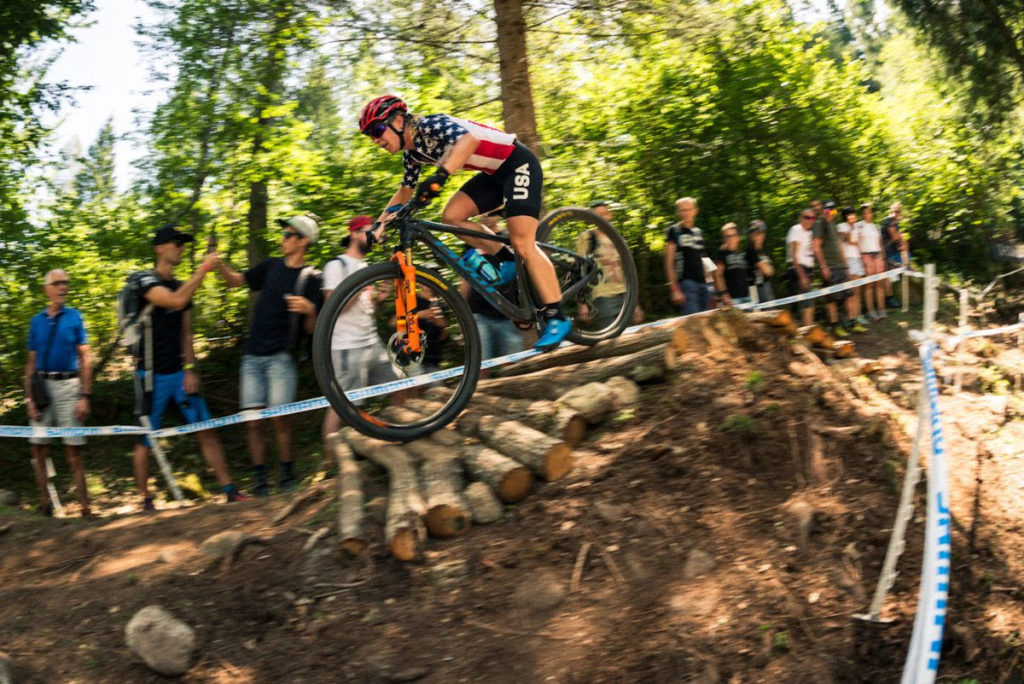 CHLOE WOODRUFF BATTLES FOR THE XC PODIUM IN VAL DI SOLE
Vivamus lA strong 7th place finish in the wet and sloppy Val di Sole XCC race set Chloe Woodruff up with a great starting position for Sunday's XC event. Chloe battled for the podium the entire race and finished a solid 6th matching her best finish World Cup XC ever.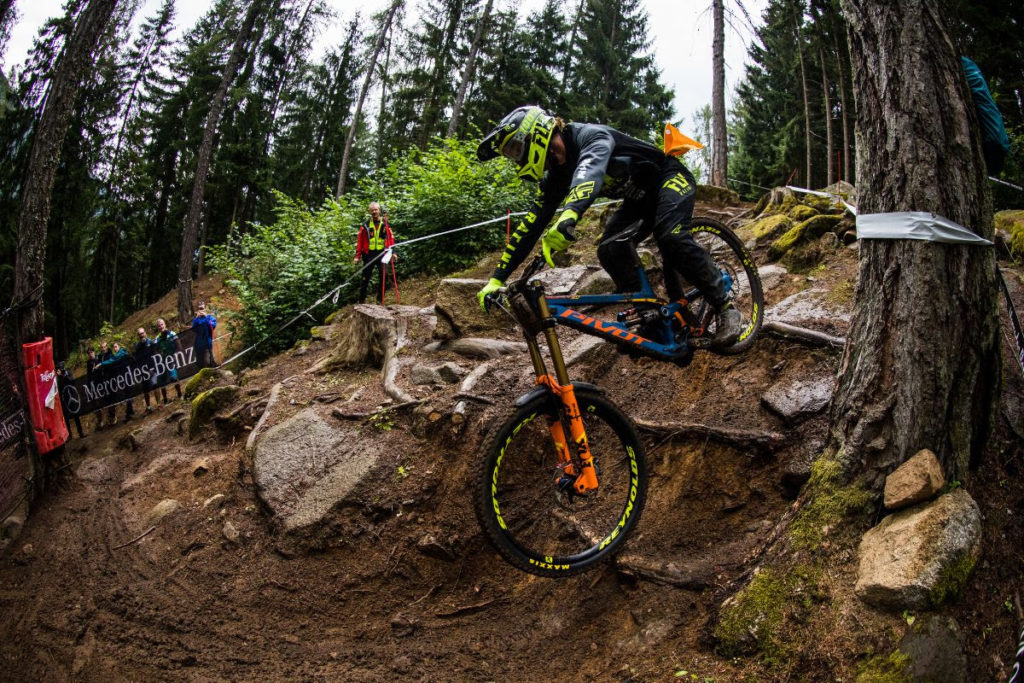 PIVOT FACTORY RACING ATTACKS THE SLOPES OF VAL DI SOLE
A super steep and rough track in Val Di Sole is a challenge even for the best riders in the world and the forecast of wet weather made the challenge even greater.
Suffering from a broken hand when on a training ride back home, Bernard Kerr was gutted to be missing the race. Despite this, he was in good spirits, and he was trackside, helping the other riders with line selection, bike set- up, and keeping motivation high.
A thrilling elite women race ended with Emilie Seigenthaler finishing in 5th and scoring another fantastic podium finish at one of the most challenging tracks on the calendar. Matt Walker posted the 40th fastest time of the day – a little off from where he wants to be, but happy to have qualified and survived such a challenging track and weekend.
Eddie Masters was up by 0.1 at the first time check and looking speedy. While hitting one of the rocky shoots fully pinned, a wet rock spat his rear wheel sideways and there was nothing Eddie could do to save the inevitable crash. Matt and Eddie will now travel to Whistler, B.C., to take on the next round of the Enduro World Series.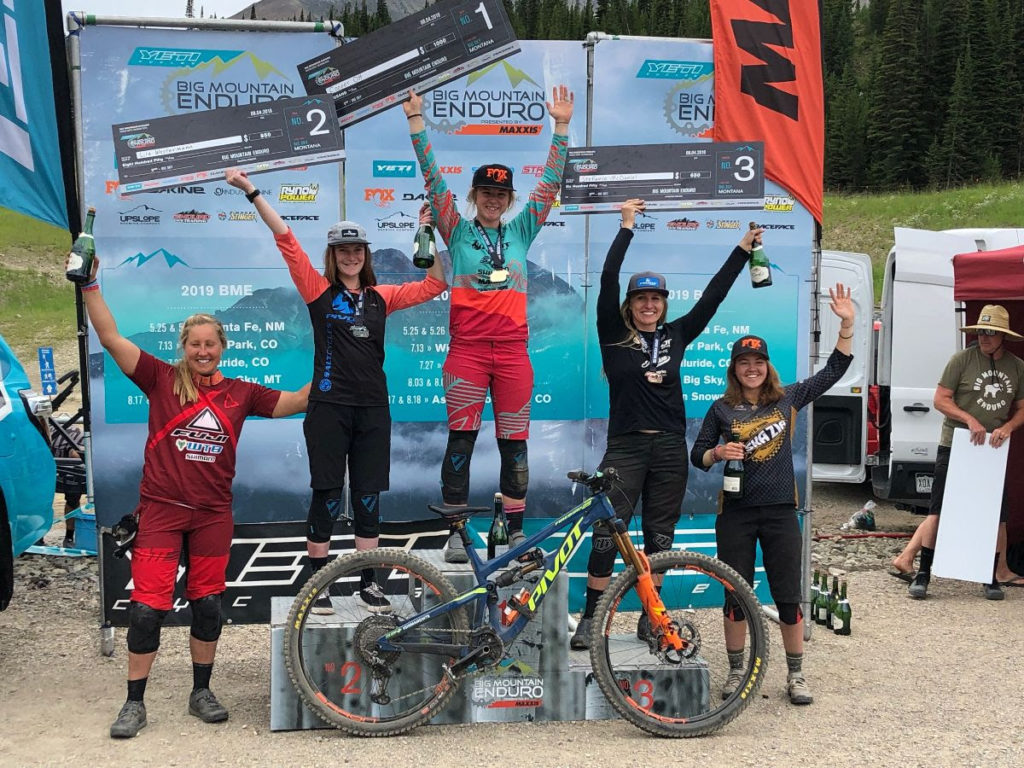 PIVOT TAKES THE TOP THREE STEPS OF THE BME PODIUM AT BIG SKY
For the 4th stop of the Big Mountain Enduro, racers traded epic mountain views and challenging weather of Telluride, CO for near perfect trail conditions of Big Sky, MT. This stop consisted of six stages over two days covering 21 miles and almost 7,000ft of climbing. Unlike the nearly complete list-assist stops at Winter Park and Telluride, riders only got to take the lift for the first stage of each day. The rest of the stages had to be reached under pedal power.  Although held at a bike park, the trails were surprisingly fast, loose, chunky, and steep. Conditions that favored the Pivot riders aboard their Firebird 29s.
The racing was close, very close, INSANELY CLOSE. At the end of 6 stages, the top three pro women riders were separated by only 5 seconds, and all of them Pivot riders. Cooper Ott took the overall after winning 3 stages, and finishing no worse than 3rd on the other three. Lia Westermann carried her speed from US Enduro Nationals and BME Telluride to take two stage wins and 2nd place overall, only 2 seconds off Ott's time. Arizona native,Stefanie McDaniel remained quick on course, taking one stage win and 3rd overall, only 5 seconds behind Ott.  After four stops, the BME overall standings remain a Pivot-dominated affair. Ott extends her 1st place lead, with Westermann in 2nd, and McDaniel in 3rd place.
Riders now have two weeks to regroup and recover before the fifth and final stop of the BME series at Snowmass in Aspen, CO.