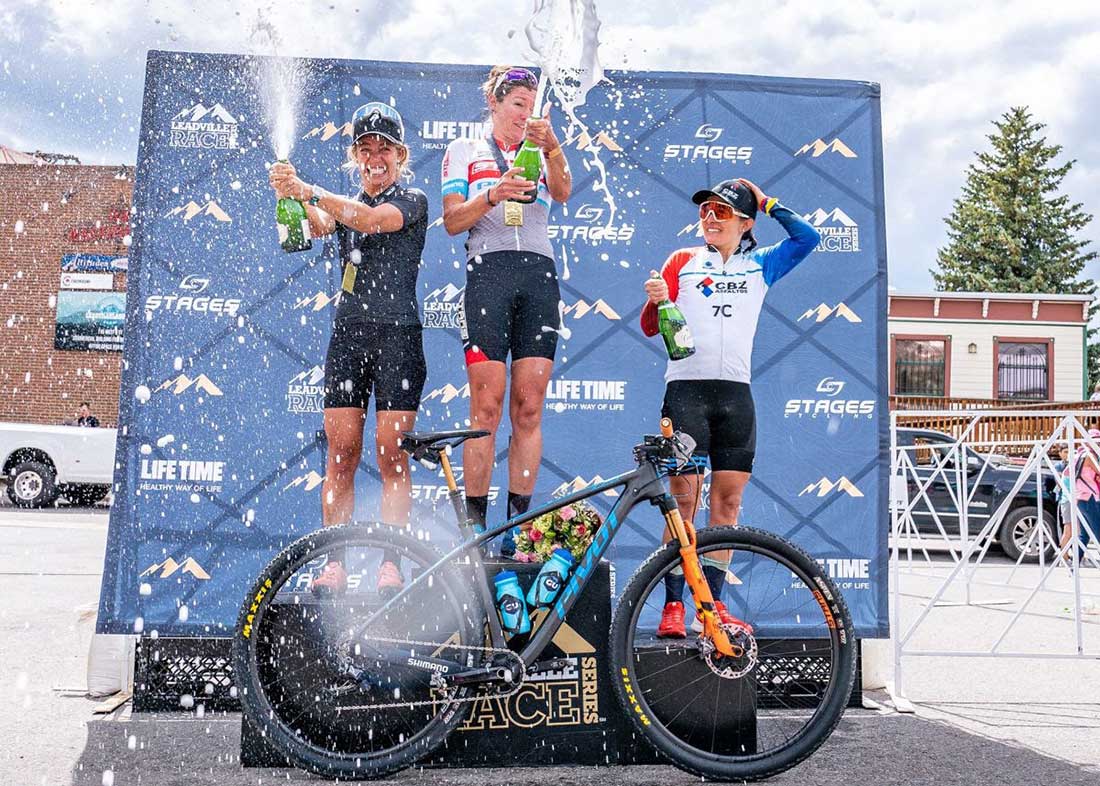 ROSE GRANT WINS THE LEADVILLE 100!
In her very first attempt, Stan's-Pivot Pro Team Athlete Rose Grant has won the Leadville 100! This was also her first 100-mile race. "I knew this race would be one unlike I had ever done – it's a beast of a race," says Grant. "I knew that pacing and nutrition would be monumental and set out with a solid plan. I really focused on efficiency and my race plan and let go of the distraction of where the other women were on course. I was riding closer to Sarah Sturm (second) than I realized and took the lead up the Columbine Climb where the course turns around at the top. From there I continued to ride my race and focus on my effort, and in the end extended my lead by 17 minutes or so. My nutrition plan really paid off, as I stayed steady, and never hit any wall so to speak. I crossed the line tired, but not destroyed!"

PIVOT FACTORY RACING LANDS ON EWS AND WORLD CUP DH PODIUMS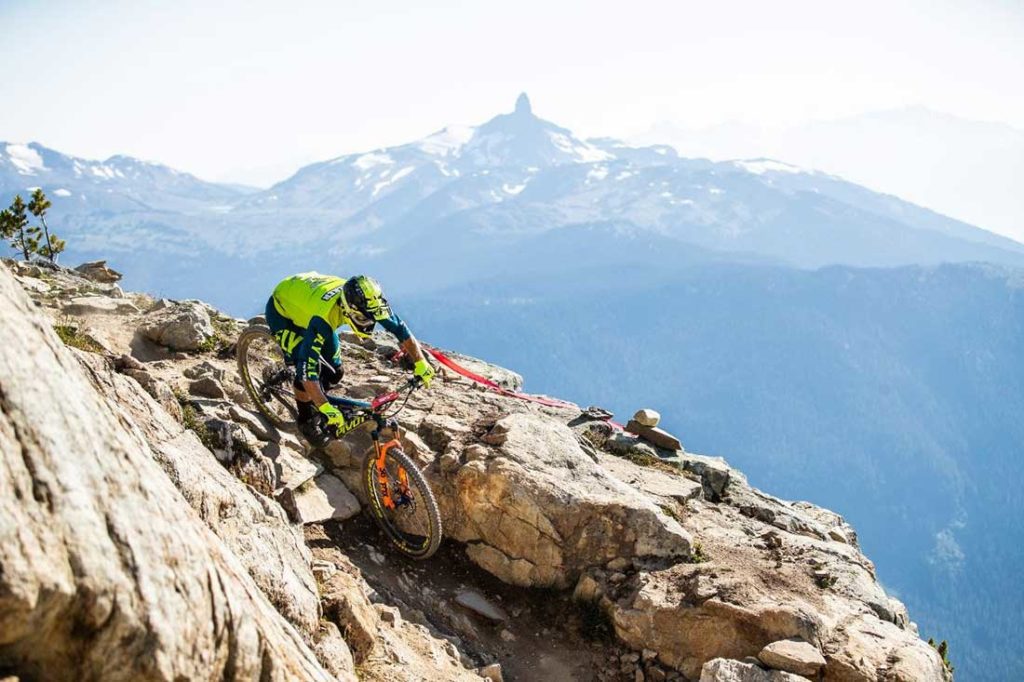 With two events on two continents, the Pivot Factory Racing team was split between round 7 of the UCI downhill World Cup in Lenzerhide, Switzerland, and round 6 of the Enduro World Series in Whistler, Canada. Eddie Masters and Matt Walker were performing strongly in 2nd and 16th in the EWS overall and were keen to push for a high season finish. This left Emilie Seigenthaler to ride her home race in Lenzerhide while Bernard Kerris still recovering from a hand injury.
For the first time ever, the Whistler EWS was held over two days. This gave riders time to learn the tracks, scope out lines, and prepare for the race. Day one saw Eddie finish in 13th place due to a late start time and rain, but he rebounded on Sunday by winning a stage and consistently finishing near the top for a third-place overall finish! Matt came out swinging with a 4th place on the first stage. Consistent top ten finishes would get him as high as 5th place overall at one point, but a few small mistakes would see him slip to a, still impressive, 8th overall at the end.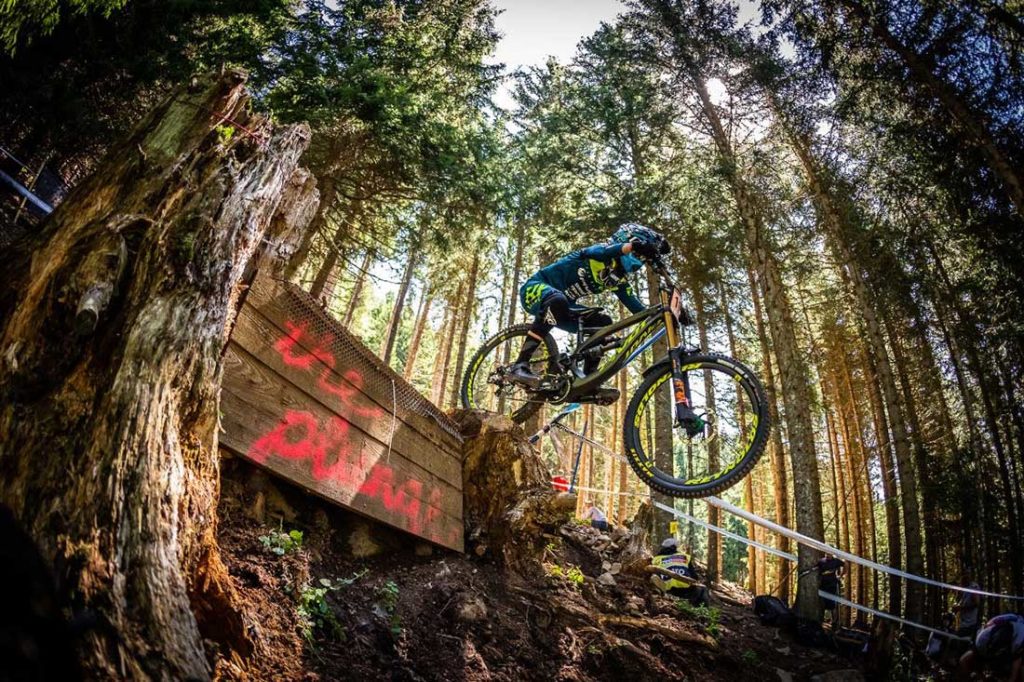 Morning rain and fog threw a spanner in the works for downhill finals in Lenzerhide, Switzerland. The rain made the track slick and Emilie was enjoying sliding around and getting a bit loose on the track. She attacked out the gate with a hard sprint and settled into her race run. Going fastest through the first two splits Emilie was having a flying run. Off the final drop into the finish area, Emilie crossed the line in 1st. A fantastic ride guaranteed Emilie another podium finish and following an exciting women's race, she finished 3rd – a fantastic result at her home race after a challenging weekend with conditions changing for each session. Emilie soaked up the home support with friends and family congratulating her on her best result of 2019 season.